Car Loans
Auto Loans –  Shop Car Loans on Any Budget
Need financing for that new or used car; you came to the right place. Creditly lenders offer competitive rates for all types of credit. Need to refinance that high-interest auto loan, check rates below and find the best auto rates for any credit type, and get approved in minutes.
Good credit, bad credit, no credit.
93% approval nationwide.
Quick & Easy application.
Loans for all credit scores up to $45,000, competitive rates
100% accepted, 3 minute application, drive the same day
Affordable payments for any budget, 0 application fees
Nationwide since 1999, open 24 hours, A+ BBB rating
Good Credit? Car Loans Approved!
Bad or No Credit? Still Accepted!
Fast Approvals. As Quick As 24 hours.
100% Online, Secure Application.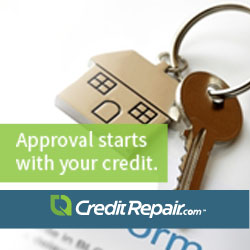 Loans for all credit scores up to $45,000, competitive rates
100% accepted, 3 minute application, drive the same day
Affordable payments for any budget, 0 application fees
Nationwide since 1999, open 24 hours, A+ BBB rating
The single most important thing you can do to save money on an auto loan is to shop for the best auto loan rate before you set foot in a dealership. By knowing what kind of rate you qualify for before you try to buy a vehicle, you accomplish three things:
You'll know what kind of car payment you can qualify for
Secondly, you can focus your negotiations with the dealer on the vehicle price rather than on the financing
And lastly, You won't end up getting stuck in a higher cost loan than you can qualify for
As you shop around for financing on a new or used vehicle, keep in mind the following factors that will affect your payment:
Length of loan:
Many buyers are opting for car loans that are five years or longer. Experian notes that in the last quarter of 2012, the average car loan length was 65 months. That's almost five and a half years! The advantage of a longer car loan is that your payments will be lower. The disadvantage is that you may be "upside down," – you owe more than the vehicle is worth – for a longer period of time.
Downpayment:
A larger down payment will reduce the amount you borrow and may make it easier to qualify for a better car loan rate. If you haven't saved much for a down payment, you may be able to sell your current vehicle and use that money toward the down payment, or trade in your current vehicle to reduce the price of the car or truck you are buying. But if you are short on cash, don't panic. Not all lenders will require a down payment.
Credit score:
Your credit score will be used to help determine the interest rate you'll pay. But just because you have less than perfect credit, that doesn't mean you can't get a decent rate. The credit score that an auto lender uses may be somewhat different than the score you see if you get your own credit so don't get too hung on up the number.
Refinance Auto Loans
Is your current auto loan rate higher than the rates you see in the loan rate comparison table above? If so, you may want to refinance your car loan. If you can get a lower rate, you'll save money and you may be able to pay off your loan faster, too. Another option is to extend your loan term to make your payments more affordable. It's easy. Just choose refinance from the options above and apply to see if you qualify for an auto loan refinance.
Bad Credit Auto Loans
If you have credit problems and need to buy a car or truck, you may be tempted to just use a Buy Here Pay Here (BHPH) car dealer that advertises it makes bad credit car loans. With one of these arrangements, the dealership arranges the financing and usually you make your payments to the dealer rather than a third-party lender like a bank or credit union.
Before you go this route, make sure you try to get preapproved for a car loan online or with a local financial institution. If you can get financing elsewhere then you'll have more freedom to shop for the best deal on your car from a variety of sources, rather than limiting yourself to the cars available at that dealership. And when you do find a car or truck you like, you'll be able to try to get the price down, rather than taking whatever they offer you.
Keep in mind that even if you are offered a high-rate auto loan online or through your bank or credit union, you can always ask the dealer to beat that rate – after you have negotiated the price for the vehicle you want.
Protect Your Credit When Auto Loan Shopping
Every time a lender checks your credit or requests your credit score, that fact will be noted on one or more of your credit reports as an "inquiry." Your credit score can drop as a result. The good news is that most credit scoring models will ignore recent auto-related inquiries, and will count multiple inquiries from auto loan applications in a short period of time as one. To protect your credit, it's best to shop for an auto loan in a focused period of time: two weeks or less is best to be safe.
You can check your credit score for free using Credit.ly's free Credit Report Card. Requesting your own credit score through this service will not affect your credit score.
Car Title Loans
If you are desperate to borrow money but you have bad credit, you may be tempted to get a car title loan. These loans require you to pledge your vehicle as collateral for the loan. They are not legal in all states, but where they are, they usually lend up to 25% of the value of the car or truck you own free and clear.
Watch out! Interest rates on auto title loans are very high; often 25% per month – or about 300% per year – according to the Center for Responsible Lending. According to the CRL report, the average car-title borrower renews a loan eight times, paying $2,142 in interest for $951 of credit. If possible, you should try instead to get a personal loan or, if you can't, see whether a non-profit credit counseling agency can help you find another solution to your financial difficulties.