CreditRepair.com Review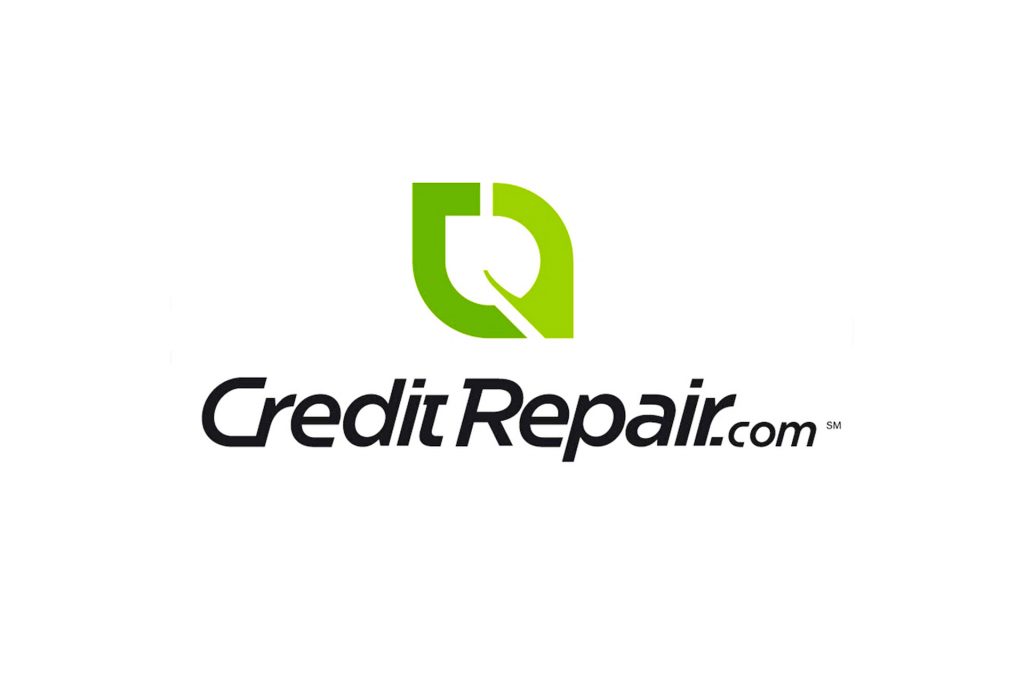 CreditRepair.com. Consumers seeking a solution to an inaccurate credit report can turn to credit repair companies to get back on the right track. These services strive to help those who need someone on their side when disputing errors with creditors and credit bureaus.
Having the support of a credit repair organization is the easy part – choosing the right organization for you can be a bit challenging. Companies like CreditRepair.com offer an ideal solution and the necessary support you want for future financial success.
What is CreditRepair.com?
CreditRepair.com is a credit repair service with more than 15 years of experience. This Salt Lake City, Utah based company empowers its customers by providing lifelong guidance for maintaining a high credit score.
What Does CreditRepair.com Do?
After gathering all reports from the three major credit bureaus and checking them carefully, this operation evaluates each negative item and develops an action plan for each one.
To ensure your credit score is accurate and fair, CreditRepair.com contacts creditors and credit bureaus on your behalf, requesting questionable items are reviewed and verified. If an item cannot be verified, it should be removed from your credit report.
What Do You Get With CreditRepair.com?
By teaming up with CreditRepair.com, you'll get a plethora of tips and guidance to help get you on the right track for a lifetime of good credit and positive financial health.
The Score Advisor gives you a breakdown of your current credit score. From there, you'll get advice on steps to take to quickly and efficiently raise your score, and you'll be able to monitor your progress as well.
The Personal Member Dashboard presents information relative to your score, in addition to credit monitoring and identity theft protection.
These additional perks are available to use on a mobile device or web browser, so you can monitor your credit from wherever is most convenient for you. Thanks to these great services, building a better credit score becomes second nature.
Plans and Pricing for CreditRepair.com
CreditRepair.com costs $99.95 a month, and you can sign up online or by phone. There is no binding contract, giving you the freedom to cancel the service at any time if you're unhappy for any reason.
Partnering with this repair company gives you the opportunity to benefit from a team of substantially experienced credit repair specialists and their resources. Past consumers reported seeing an average of 20 percent of questionable credit items removed from their report in as few as 90 days.
The company's impressive track record for repair services makes subscribing to their services a worthwhile investment.
Advantages of Hiring a Credit Repair Company
Time and expertise are the two primary benefits of enlisting the help of credit repair professionals. CreditRepair.com employs individuals who have a deep understanding of the law and the ability to dedicate time and energy to each case.
Hiring this team of experts to assist you in improving your credit score can benefit your financial situation for years to come. Plus, knowing you have a group of experienced professionals on your side can be a great comfort.
Disadvantages of Hiring a Credit Repair Company
While there are perks to working with professionals when going through the credit repair process, it does come with a price. Plus, if you get satisfaction from accomplishing things on your own, you'll be taking that away if you hire a credit repair team.
The best option for optimal credit score improvement can vary depending on your unique situation. If you are willing to take the time to learn a bit about credit reports and how to write official letters to creditors and credit bureaus or don't have extra money to spend on having professional assistance, repairing your credit yourself may be a more affordable and worthwhile choice.
Is CreditRepair.com the Right Firm For You?
If you decide you want to go with a credit repair service to help improve your credit score, there are a lot of options out there. Deciding which one is right for you is an important step in the process.
If you are looking to have a firm with a long history of strong results, CreditRepair.com may be right for you. This firm has over a decade of experience in the industry, so they've got the experience and know how to handle your case.
Hiring this knowledgeable team may especially be a great option if you face issues on your credit report that relate to complicated legal issues, such as divorce, identity theft, or outstanding medical expenses. Also, credit repair agencies are a good choice for those with a questionable credit history and bad credit.
What are People Saying About CreditRepair.com?
When asked how successful CreditRepair.com's services have been, several people have reported that an average of 40% of accounts on their credit reports have been successfully removed.
However, another consumer reported that they received no communication outside of email communication which made the process seem to take a bit longer.
Overall, the credit repair reviews have been positive with most consumers reporting a significant improvement in their credit score.
Do-It-Yourself Credit Repair
If you choose to fix your credit yourself instead of utilizing the advantageous services of a credit repair company, there are several things you need to know.
Credit Utilization Rate:
Credit scoring models use this to see how much credit you have available. It is also known as your balance-to-limit ratio which shows the total of all of your revolving debt.
Payment History:
This is one of the most important parts of your credit profile and has a lot to do with FICO scoring models. Late and missing payments can be detrimental to your credit rating and can cause significant damage. Negative items like this can stay on a credit report for between seven and ten years.
Check Your Credit:
In order to get the full picture of your creditworthiness, you need to regularly monitor your credit scores and reports, so you can see what lenders see.
Credit History:
FICO, the credit scoring company most lenders use, also takes into account the age of your oldest account along with the average age of all of your accounts. You always have to have your credit history in mind when you attempt to fix your credit yourself. Always consider what closing a certain account could potentially do to your credit score.
Repairing your credit can turn out to be a long and tedious process if you don't educate yourself on exactly what you should be looking for and the best ways to fix the problems and improve your credit.
If you find the process proves to be more challenging than you initially thought, you should take another look at credit repair organizations for repairing your credit. If you are still unsure, you can also look for credit repair agencies that offer a money-back guarantee if you are not satisfied with the repair services they are offering.
CreditRepair.com Frequently Asked Questions
Is credit repair legal?
Credit repair is 100 percent legal. In fact, if any items on your credit report are inaccurate, unfair, and not verifiable, it is your right to dispute and ensure your score accurately reflects your financial responsibility. Consumer protection laws were put in place specifically to help protect you from any credit misrepresentation.
How long does it take to repair credit?
Because every individual's credit situation is different, there isn't a specific timeframe that applies to all customers. However, even though no two cases are the same, quickly providing credit reports to a credit repair company may help you see progress in the first 60 days of the partnership. The more invested you are in the timely delivery of your credit report, the faster you will begin to see results.
Is there a service guarantee?
It isn't good practice for a credit repair service to provide guarantees, as it isn't possible to improve scores that are reflections of correctly reported information. Because of this, credit repair guarantees are evidence of a company that is likely a scam. Because CreditRepair.com upholds the highest ethical standards, it does not make any promises of services or results.
What is the Credit Repair Organizations Act?
The Credit Repair Organizations Act (CROA) is a federal law that was passed in 1996 and it requires companies that offer credit repair services to advertise and communicate honestly with those seeking their services. This act is also a part of the Consumer Credit Protection Act.
Should I also consider credit counseling services?
Credit counseling gives you the opportunity to receive financial education services and counseling for credit, debt, bankruptcy, and other financial issues you may be experiencing. If you have just done all the work of repairing your credit, it may be a good idea to seek the services of a credit counselor to help keep you on the right path so old habits do not create new debt.