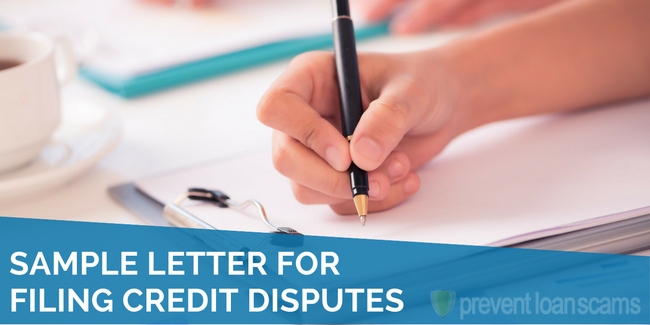 Sample Credit Dispute Letter
Sample Letter Form #1
Date
Your Name
Current Address
City, State, Zip Code
Complaint Department
Credit Bureau Credit Information Services
Credit Bureau Address
City, State, Zip Code
Dear Sir,
I am writing to dispute the following information in my credit file. The items I am disputing have been circled on my enclosed credit report.
The lien on xx/xx/2008 and bankruptcy filed xx/xx/2008 are inaccurate because I never had a lien or bankruptcy filed. I am requesting that these items be deleted to correct my file.
Please investigate these matters and delete the disputed items as soon as possible. I am requesting this letter become part of my file.
Sincerely,
Name
Enclosures: Credit Report copy
————————————————————-
Sample Letter Form #2
Re: Credit Report Error
Dear Sir or Madam,
I have discovered inaccurate information on my credit report maintained by _______________________
(Credit agency name)
The report is my name, ______________________________________, and my Social Security number is
________________________________.
Enclosed please find a copy of my credit report containing the inaccuracies. I have highlighted the errors. Specifically, the following information is incorrect:
Company name
Account number
Incorrect information
This information is incorrect for the following reason:
Please investigate the matter with the creditor in question and should you find there is an error, when confirmed, please remove the error from my credit report.
In addition, please make this letter a permanent part of my credit report.
Should you have any questions regarding my request or the information in question, please do not hesitate to contact me at  (xxx)-xxx-xxxx.
Thank you for your prompt attention to my request.
Your signature
Your typed name
Address
City, state, zip
Enclosure: copy of credit report