How Do I Get My Annual Credit Report?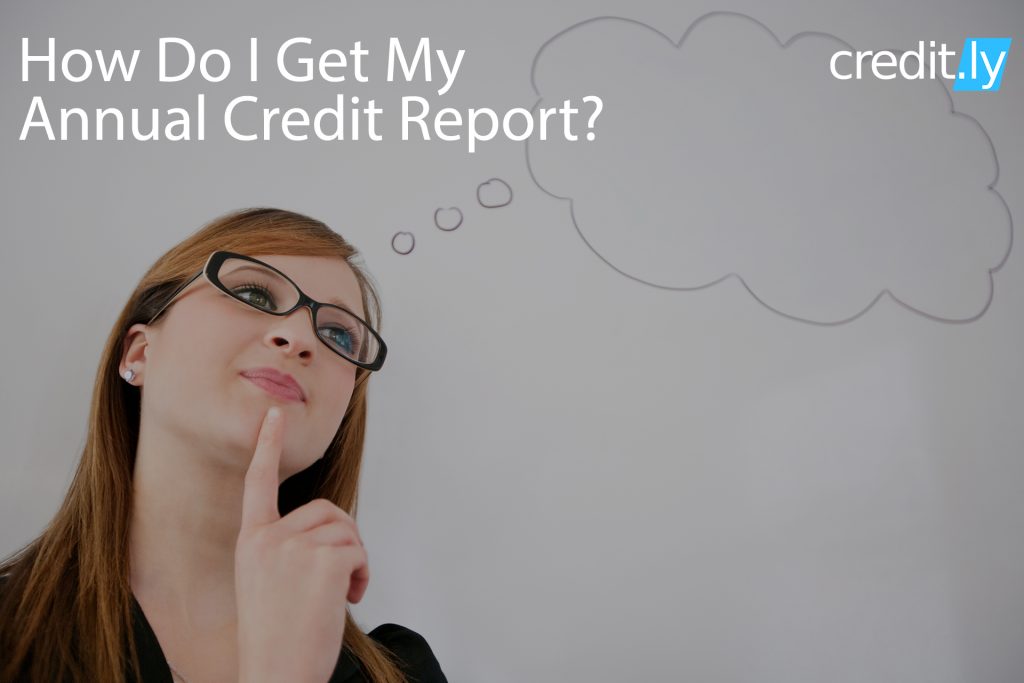 Getting a copy of your credit report is now easier then ever. Some choices offer a score which is important to know. Whether you believe you've been a victim of identity fraud. You need to check and dispute errors and inaccuracies. Or are preparing to take out a loan and want to know what lenders will see when they pull your credit. It's important to know how to access your credit reports.
Creditly provides consumers with a super easy-to-understand snapshot of their credit, along with two of their credit scores, when they sign up for a free account. There are no hidden fees and no credit card is required.
Don't be surprised if you find something not quite right on your credit report. Frequently people have seen changes in either their credit scores or the consumer information found in their Creditly account and want to learn more. In this situation, they should look at their complete credit file. It's their right to do so, and it is always best to be informed.
Under federal law, the three major credit agencies —
Equifax, Experian, and TransUnion — are each required to provide consumers with one free copy of their credit report each year.
Step by step help can be found on Creditly. Here are the steps to get yours. And as well as some things to consider along the way as you. To help maintain your credit, begin credit repair, or work on ways to build credit.
How Do You Get a Correct Copy of Your Credit Report? 
By visiting the website annualcreditreport.com, you can request your credit files from Equifax, Experian and TransUnion. You can either order and view each copy of your credit online through the major credit bureaus, or request that a copy of your credit is mailed to you.
You'll have to provide personal information and answer security questions to verify your identity when you order.
(Getting your credit report does not hurt your credit rating, nor does getting your credit score at Credit.ly.)
It is also beneficial to print a copy if you find any information you may you need to dispute. (We explain how to dispute credit report errors
here.) If you choose to download your copy, make sure your computer is protected by up-to-date antivirus and malware protection programs. You don't want your information to fall into the wrong hands! Always be diligent when it comes time to protect your identity.
If you prefer not to order your copy online, you can order your free annual credit report from each reporting agency by phone by calling 1-877-322-8228. You can also request your credit file by mail.
However, this will require you to print the order form online. You can mail it to the agencies with all the identifying information. This what is that is needed to verify your identity.
Do All Three Credit Bureaus Have the Same Information?
Because these private companies do not share information with each other, each one may tell a slightly different story about your finances and credit standing. That includes information about your credit cards, banks, mortgage companies and other lenders.
Telephone and utility companies, for instance, also send information to credit bureaus, which can wind up on your file. (In general, though, these non-lending organizations tend only to report late payments.)
Some experts recommend staggering requests for your credit reports, so you get one from each agency every four months. But because these agencies don't share information with each other, you might not catch it right away and it may hurt your credit. If there is a mistake on one of your files and you wait several months to order it.
How do I Get Extra Copies of My Credit Report?
In some situations, you may be entitled to even more copies of your report at no cost. If you are a victim of fraud, or you are unemployed and seeking work, for example, you can get copies more frequently without having to pay for them.
Also, some state laws provide residents additional opportunities to request free copies of their credit files.
If you'd like to check your credit reports as they are regularly updated, you will most likely have to subscribe to a credit monitoring service. For which there may be a recurring fee for the credit monitoring service.
Is the Annual Credit Report Safe to Use?
For a trustworthy and safe way to check your credit account and obtain your free annual credit file disclosure, then annualcreditreport.com is the best place to go. They are maintained by Central Source, LLC, and they are also sponsored by the three major credit bureaus: Equifax, Experian, and Transunion.
Even if you feel that you have good credit and are in a good position financially, you should still obtain your individual annual credit file. So you can comb through it and catch any potential problems that the reporting agencies may not have caught regarding identity theft or fraud. Looking for signs of identity theft is just as important as your actual credit report and scores.
Checking your accounts thoroughly every year will ensure that your credit report and consumer information is as up to date and as accurate as possible. This is to avoid any future complications when it comes time for you to get credit for a purchase. This includes an auto loan, personal loan, or finding the best mortgage rates. Plus, under federal law you get a free report each year and it will not affect your credit, so why not take advantage?
What is the FACT Act?
The Fact Act stands for the Fair and Accurate Credit Transactions Act of 2003 (FACTA). Under this act, several new provisions were set forth that amended the consumer rights law found in the Fair Credit Reporting Act of 1970 (FCRA). These amendments are a viable way to help reduce the risk of identity theft and fraud. And acts as a way to help regulate all consumer financial information. Such as their social security numbers and other personal information.
It shows further requirements that need to be made regarding a consumer's information privacy, accuracy and even disposal. And this also limits the ways in which all this valuable and personal information can be shared.
Is Everyone Eligible to Receive A Free Annual Credit Report?
Under federal law, each consumer is granted one free credit report each year from the three major credit reporting bureaus. Annualcreditreport.com is the only free and government mandated site available from which to receive your free annual credit report from the three reporting agencies.
Also known as an educational credit report, consumers are urged to take advantage of this offer every twelve months. They can find instances of fraud or other inaccuracies on their credit file. Monitoring accounts like this can help reduce your risk of falling victim to identity theft. Furthermore, this will ensure you have the highest score possible according to your individual credit account.
Everyone is entitled to this service every twelve months regardless of their current financial or credit standing as stated under federal law.
What is the Annual Credit File Disclosure?
When we are  talking about annual credit file disclosure. We are referring to the consumer disclosures and consumer credit reports. The reports that are currently being regulated by the Fair Credit Reporting Act (FCRA). The consumer disclosure simply refers to the longer version of your credit file. Thist is only accessible by you, no one else.
When looking at the differences between a consumer disclosure and a credit report, you will find that they are used for different purposes. A consumer disclosure outlines the details of an arrangement you have made for a loan that is typically over the one hundred mark. It will also show you any credit information that may have been suppressed which means this credit information is not available on your regular credit report.
Your standard credit report can be accessed by lenders after a permissible purpose. And will show the credit information the lenders need to know. About when making a decision about your credit worthiness when you apply for a loan or other type of credit. Be sure to check out all the free credit resources at Creditly.