How to Work with a Mortgage Broker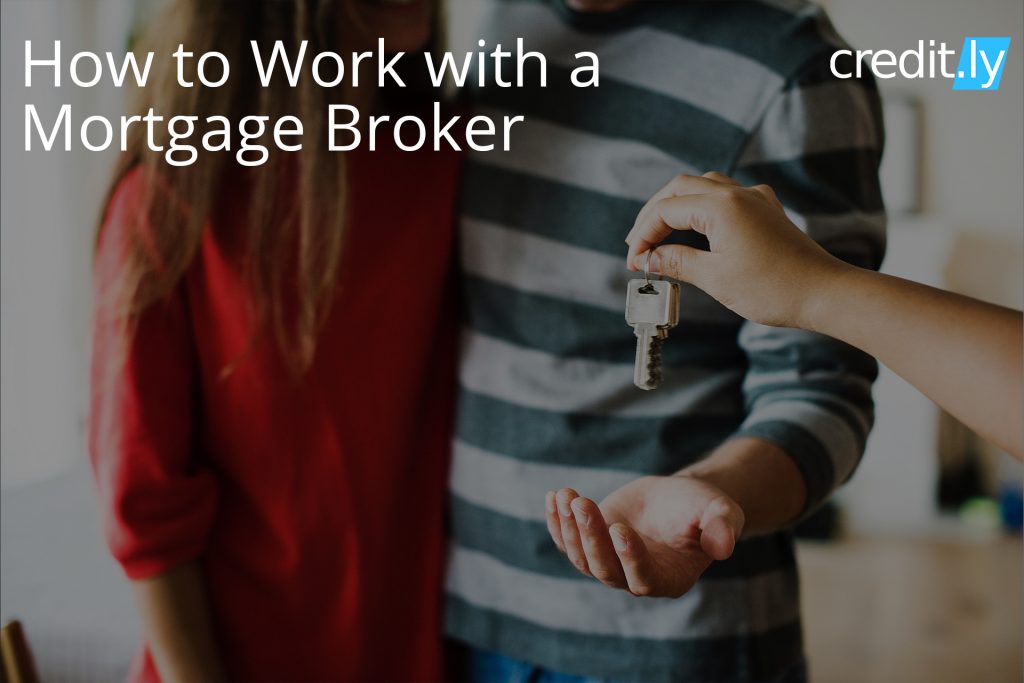 How to Work with a Mortgage Broker. Home loans can be obtained from lenders, banks or credit unions—known as mortgage lenders or direct lenders—that make loans to directly to individuals. Residential mortgage loans can also be obtained from mortgage brokers. Brokers act as an intermediary between you—the borrower—and a mortgage lender. A broker doesn't lend you the money directly but can help you find the right mortgage loan for your needs. A broker can also do the legwork of researching different lenders and make your loan process simpler.
You can get your mortgage loan either directly from a lender or by using a broker. Both work and both have advantages and disadvantages.
Let's look at how to work with a mortgage broker and if that's right for you.
What Is a Mortgage Broker?
A broker works on your behalf and with several different real estate financiers to find the best mortgage lender and mortgage rates for your needs. He/she may be an independent mortgage broker or work for a mortgage brokerage firm.
An individual broker or a brokerage firm does the comparison shopping for you. And he/she has established relationships with a variety of lenders. You save you time. Because rather than spending hours researching and applying for different types of loans, the broker finds the best mortgage loan and rates for you.
A broker likely also has access to wholesale mortgage lenders. These are lenders who work directly with brokers, but not with consumers. Wholesale lenders offer wholesale mortgage rates, unlike retail lenders that offer retail rates. Wholesale rates are lower than retail rates. So, working with a broker may save you money by giving you access to a wholesale mortgage rate.
In exchange for their services, mortgage brokers charge origination and/or broker fees that you pay when you close on your house. Those fees are a percentage of your total loan and not something you pay separately. And usually, a broker adds his/her fee to the wholesale mortgage rate instead of the higher retail rate.
A broker is different from a mortgage loan officer. An officer usually works directly for your mortgage lender—a single institution. She/he acts as a go-between between you and that one lending institution.
Brokers are like loan officers in that both have to be licensed—for the most part—and are regulated. Each state has its own requirements for a mortgage broker license and not every state requires a license, but many do.
What Is a Mortgage Lender?
Mortgage lenders include banks, credit unions and mortgage companies, such as Quicken Loans, Lending Tree and a variety of others both large and small. These companies specialize in making mortgage loans directly to borrowers. Each has its own loans and rates.
Some mortgage lenders have both retail and wholesale divisions. However, the wholesale divisions work only with mortgage brokers and not directly with lenders, like yourself.
Because loan programs and qualifying standards vary from one lender to the next, it can be time-consuming for a homebuyer to shop around for rates and different loan options.
What Are the Advantages of Mortgage Brokers versus Lenders?
The main advantages of working with a mortgage broker are:
The ability to take advantage of the broker's knowledge of available loans and options
The ability to have the broker comparison shop for you
The ability to have the broker apply for a variety of loans for you rather than do it yourself.
The possibility of accessing a wholesale mortgage rate
A broker should ask you upfront what you're looking for—the type of home, the type of loan, what your budget is, what your credit is and so on. He/she should interview you extensively to understand your situation and individual goals.
When you first meet with a broker take a recent pay stub, your most recent bank statement, a driver's license or birth certificate, a recent tax return and copies of recent credit card and other loan statements.
With your information and documentation in hand, the broker can start finding the right loan and rates for your needs.
Lower Credit Scores and Brokers
One added advantage of a broker's knowledge of and access to different loans and options is that if you have a lower credit score, a broker may know of lenders who are more likely to work with you. He or she likely has broader knowledge of available loan types that will work for your credit situation too.
That doesn't mean that you won't find help or a loan through a mortgage lender, but a mortgage broker may be a good option if so far, you aren't having any luck directly with a lender.
If you're not sure what your credit score is, you can find it free right here on Credit.ly.
Should I Use a Mortgage Broker or Lender?
Ultimately, the decision comes down to your preferences and whether you feel you can save time by using a mortgage broker. If you feel you can research loans and options on your own, you may prefer to work directly with a lender.
In today's market, it's not always clear if you're working with a mortgage lender or a broker. Don't be afraid to ask your mortgage company if it's a lender or a broker. And don't be afraid to ask if the company or individual is licensed and to research them with the Better Business Bureau, the Consumer Financial Protection Bureau, the National Association of Mortgage Brokers, the NMLS website, friends and others.
Regardless of whether you choose to work with a mortgage lender or a broker, it's important to find an individual loan officer or broker that you're happy with and can trust.
How to Find a Trustworthy Mortgage Professional
To find a mortgage lender or mortgage broker you can trust, start with referrals. Then, make sure you ask the right questions. Get referrals from friends who have loans. Ask these friends how well they were treated and:
Did the lender describe the available loans in easily understandable language?
Did he/she lock in the rate you were promised?
Were there any hidden or unexpected fees that weren't fully disclosed in the initial meeting?

If they still have the documents, see if the fees on the loan documents are the same as those originally disclosed on that initial Good Faith Estimate.

Was the broker or banker responsive and able to deal with problems quickly?
Get referrals from a real estate agent or two if you can too. Experienced agents can refer you to lenders who they've worked with in the past. But don't simply take the agent's word as gold. Be sure to ask the same questions you'd ask if you were finding the lender on your own.
When you speak with a lender or broker, ask questions about his/her experience. You can use the following list of questions to help you investigate the lender's knowledge, experience, professionalism, integrity and commitment to service.
Questions to Ask Potential Brokers
If you decide to work with a mortgage broker, in addition to researching the broker, ask some questions up front so you know what to expect and can get a sense of what working with the broker will be like. Essentially, interview the broker as you would any other service provider. Questions to ask can include:
What is your experience as a mortgage broker?
Can you provide references?
How much will you make from the lender on this loan?
What are the names of some of your top lenders?
What is your process for working with clients, in other words, what can I expect from you?
How long does it take you to respond to clients' messages?
What can you do for me that another mortgage broker can't?
Do you require money upfront or simply take your fee at closing?
Most importantly, when working with a broker, know that you're the customer. The broker is there to serve your needs and help you. If at any time, you don't feel like you're getting what you need, walk away.
And if the broker requires money upfront or at any other time than closing, walk away.
Happy house hunting.